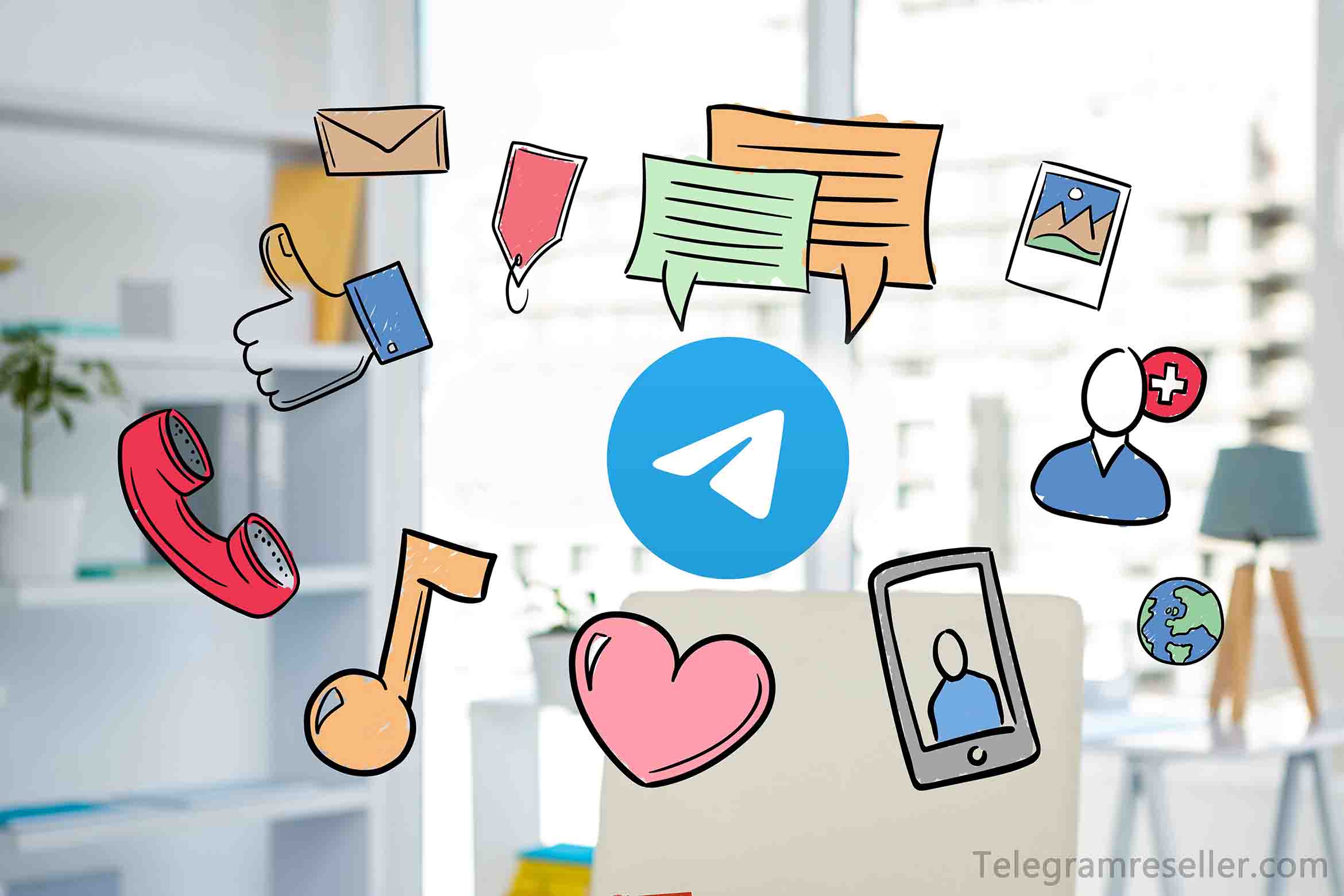 Superior Telegram Tips and Notes (2023)
12 superior Telegram notes and tips that you should know
Telegram as a useful application is in the second place after Whatsapp. It is a multi-platform tool with advanced security and coding. Using Telegram has many advantages. In this article we review some of the best tips and notes about Telegram that you need to know and use in chatting.
1. The edition of sent messages
One of the most expected features of messengers is edition option which finally Telegram lunched it.
To edit you message you need to select that message and simply tap on edit button in above icon.
2. Chat categorize
Telegram as a popular messenger finally added chat categorize or grouping option to its application. To group chats you just need to scroll Telegram menu (tapping on three lines at the left hand) and enter setting, then open folders option. There are some suggested folders on this page that you can use them for your chats grouping.
Unread folder is for unread messages and Personal folder is for personal messages.
3. Mute messages
Imagine you are in a library or in an important meeting. You want to send messages without others' attention. You need to know that Telegram has an option for muting messages. At first select that chat, then at the right corner, top of the page, and tap on three dots. Now choose Mute Notifications option. According to the published message you can choose the time period for muting.
4. Sent message deletion
In order to delete a message, simply put your finger on the message and choose bin icon. There will be a window that shows if you want delete it in your device or the receiver device. You tick your choice and then Ok.
5. Schedule messages
By this option you can set a specific time for sending a message. Schedule a message is a special option for users who want to do a work on time. To use this option, open one of the chats, then type your text and in the next step press send button and choose message schedule message. Now in this window enter the time and tap send button.
6. Telegram robots
Telegram robots help you to download music, change documents, receive news notifications, and get music lyrics and some other cases. Also you can use robots for playing games, creating polls, tests and surveys. As you select the considered robot, you just need to follow its instruction and type the robot's orders in chat.
7. Video edition
As Telegram said this is one the most powerful editor of films among messengers. Now you can change the films easily. With only two moves you can increase the quality of film or set its light. You can draw on your film. In addition by this option you can add stickers to your film or photo. It is easy to change your photos to gifs. Telegram has changes its GIF panel and there's a new tab for emojis. Loading time is decreased and a tab for recently used gifs is added.
8. Set reminders
This option helps the users with reminding the times of different works such as meetings and classes.
After setting reminder Telegram will show you a message or notification to inform you.
In order to activate Telegram reminder at first enter messenger, in saved messages and in writing message box, type your considered notification. Then hold your finger on send button, Set Reminder will be shown up, tap on it and set the time and the event. After completing these steps, tap on Remind on … At. If you complete them correctly, a red circle will be appeared on calendar icon.
9. Limiting groups
All of us sometimes are added to some groups by our contacts. But now Telegram offers an option that you can limit users from adding you to groups. Telegram lets the user to turn it off and this is a positive point.
To prevent from adding to Telegram groups by your contacts, easily:
Tap on three lines icon on the left corner of page
Choose Setting
Choose Security & Privacy
Now choose Groups & Channels
Then according to your decision choose Everybody or My contacts.
10. Making Telegram Theme
In this option in addition to using default themes, you can make your own new theme. But the problem that may prevents you from making your theme is offering not suitable editor tool.
How to use this option:
In this section choose Theme
Open Create New Theme to make a new one
Now you should choose a name for your theme and Ok
There will be a menu that its options show the color of different parts of application. Tap on each one, you can see a new color pallet to make a new color.
11. Chat lock
Telegram is so popular because of its privacy terms and people often use it as their main messenger. When you lend your tool to others, this option is wonderful for your private connection.
To lock a chat:
Choose the three-line icon on the left corner. Choose setting.
Choose Security & Privacy.
And finally choose Passcod Lock and activate it. After making code you can tap on lock icon on the right side and lock the chat.
12. Automated deletion
If you don't want unnecessary chats occupy your device memory or you want to protect your private chat, using time frame for auto delete is the best choice. By setting timer for auto delete, all the chats contents including photos, videos and documents will be deleted immediately after that specified time.
To activate this option:
Enter that chat and tap on that person profile. Then tap on three-dot icon on the right side. Choose Auto-Delete and specify the time for deletion.
Final word:
I hope this article helps you to effectively use Telegram application. Please share this page to your friend and make them familiar with Telegram tips and notes.